Sorry, but nothing matched your search criteria. Please try again with some different keywords.
Search Website: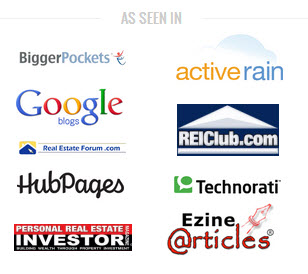 Testimonials
What I like about it is this information is put out by someone actually making a living doing what is being taught in all of the modules, as opposed to a marketer who is just put something together to make money. John is also very active in the Mobile Home Formula's private Facebook group, showing examples of investments he has put together and giving out helpful advice.
This program is sincerely awesome.
Your modules are fantastic and well worth the investment by any stretch of the imagination.
First deal closed!!!! HELL YES SON!! I love this!!! I credit all of what I know about mobiles to John fedro and the MH Deal Make Formula. 1 mobile home down and 99 to go!
I see manufactured homes as my way of getting back to where I was financially and way better. This is an awesome business. Most investors either ignore this business or look down their noses at it, as I did years ago.
Bought a 2/1 for $1600 all in on Dec 9 sold on Dec 23 for $1500 up front and $250/mth for 48 months (Lot rent $400/mth) Didn't need anything was ready to live in.
Just starting to digest your course John and I must say it's awesome and very concise action based material!
The farther I get into this business the easier it's getting.
Bought a 2/1 for $2500 all in on Dec 23 and sold on Dec 27 for $1250 up front and $300/mth for 48 months (Lot rent is $650/mth) Ready to live in.
I have received the Course and am impressed – Kudos to you. The course is amazingly comprehensive and concise. You have thought of everything and make it easy for a beginning investor. Wherever possible you have provided useful "done for you" material. You properly emphasize the importance of personal attitude and building solid supportive relationships with your clients.
Also I just wanted to say thanks for sharing this MHformula with us. …I believe in this system. It makes perfect sense.
I want to tell you, John, that I am immensely impressed and pleased with the quality and professionalism of your videos and training.  Good job!
Your modules are fantastic and well worth the investment by any stretch of the imagination.
I am determined to make this work!
Did my first deal. Thank you and your program for making believed that all of this is possible.
I want to personally thank you though, at first I thought this could be a scam, but now I know it's not and you have provided me a way out. I never thought I would be in the military as long as I have  but the one thing that kept me in is what would I do when I got out? … Your program will help me never mis anything again. I can't thank you enough.
Bought a 3/2 for $3k all in on Dec 14 put in another $2k in repairs and sold on Dec 27 for $4k up front and $300/mth for 48 months (Lot rent $650/mth). Needed water heater, pipes, fittings, faucets & toilets.
I really appreciate that you give your time and energy to this and the passion you have for helping people get into this industry.
I gotta thank you again for creating this program.
I also wanted to thank you for being so easy to learn from. I can listen to hours of your videos without getting sick of your training.
This programs works as long as he does his part and that you're always there to walk us trough the deals.