Welcome back,
While you're investing in real estate do you tell buyers and sellers you work by yourself, with partners, for a boss or a company? What are the advantages and disadvantages of portraying yourself as an individual investor versus a company? Is this ethical? What are some actionable steps you can take moving forward? We will cover all these and more on today's podcast.
In today's Mobile Home Investing Lessons Podcast episode #16, I'm super proud to welcome to the co-hosting microphone Damarice to discuss how she portray's her mobile home investing business and how this has affected her company's growth. In this 24-minute podcast Damarice opens up her business and teaches-by-example some advantages and disadvantages when portraying your company to buyers, sellers, and park managers.
Why you should listen: Over the 1-year timeframe that Damarice has been investing she has continued to be a go-getter and self-starter. Damarice's daily effort and passion to help others comes across loud-and-clear through in her investing, cash-flow, and the consistent deals she and her husband manage. A special Thank You to Damarice for sharing her time and personal stories in order to help investor she'll likely never meet.
Writer's note: I love making these podcasts. During this episode you will notice that we start off on-track with one topic, and soon our conversation segues to interesting case studies and other topics. If you have future podcast episode suggestions please fill out the quick questionnaire here, by commenting below, or emailing me personally.
Without further ado… Let's get started!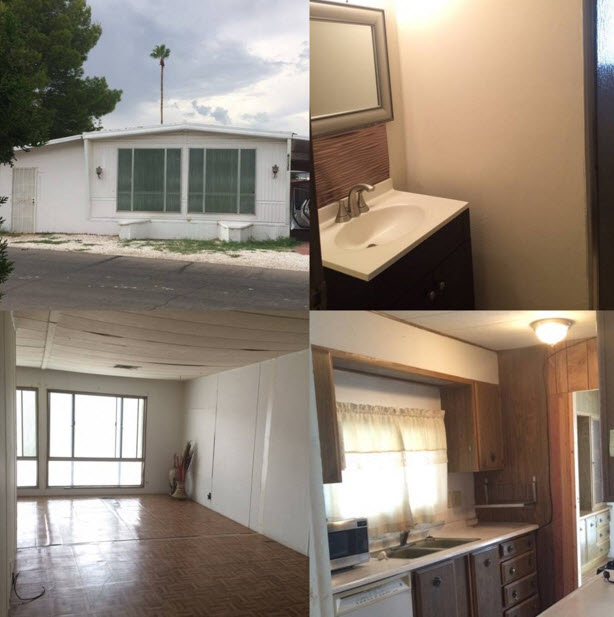 Listen to the Show on iTunes
Click here to listen on iTunes.

In this show we cover:
Whom do you work for?
What to say when you don't know the answer to any question?
Little things to say that portray a sizable company.
Damarice case study #1: Late tenants taking advantage.
Mindset to remember when speaking with sellers and buyers.
Damarice case study #2: Overpaying for a mobile home and Why?
Some mobile home investing lessons learned.
When being emotional hurts business?
What value mobile home investors bring to the closing-table besides money?
Becoming too friendly with buyers and sellers.
Damarice's personal advice for YOU to avoid her mistakes.
and much more!
Past Case-Study Video with Damarice
Listen to the Podcast Here
Podcast: Play in new window | Download
Subscribe: Apple Podcasts | Android | RSS