Welcome back,
In today's Mobile Home Investing Lesson Podcast episode #18, we're talking about brokering and wholesaling mobile homes and how this applies to you and your local business. Each mobile home "purchasing-technique" you possess is a valuable tool that can be used to provide options to help sellers and create value. The more "purchase techniques" you clearly understand with regards to mobile home investing the quicker your business may grow.
I'm very excited to bring Dan to the podcast co-hosting microphone. Dan has been investing in the Colorado mobile home market for the last 2 years and is loving it. He is now a full-time mobile home investor and broker. Dan is not a Harvard graduate, he's not a genius, he doesn't have more hours in the day than anyone else. However Dan consistently closes deals, helps sellers, and dedicates specific daily effort to propel his business further each day. Since meeting Dan he has been dedicated and self-driven to acheieve more and continue to help others nearby. A special thanks to Dan for coming on the microphone and opening up his cash-flow business and strategies on this content packed 46-minute podcast.
Disclaimer: The Colorado real estate market is exploding right now. Dan has found a need/demand and is filling it. Brokering and wholesaling, in addition to investing, works well for Dan due to the hot Colorado market, ample supply of cash-rich buyers, advertising/marketing skills, and Dan's love for the business and helping others.
Definitions: Brokering homes is the act of being a dealer or broker and helping to facilitate a sale between seller and buyer. In short, you are acting as a "personal property real estate agent". Wholesaling mobile homes is the legal strategy to make profit from a mobile home Purchase and Sale Contract. Both methods require skill and a thorough knowledge of your paperwork. Brokering mobile homes may require a dealer or broker license in many states. If you have any questions please comment below.
Game: Can you correctly guess any price each mobile home sold for all-cash? (Key below)  A, B, C…. H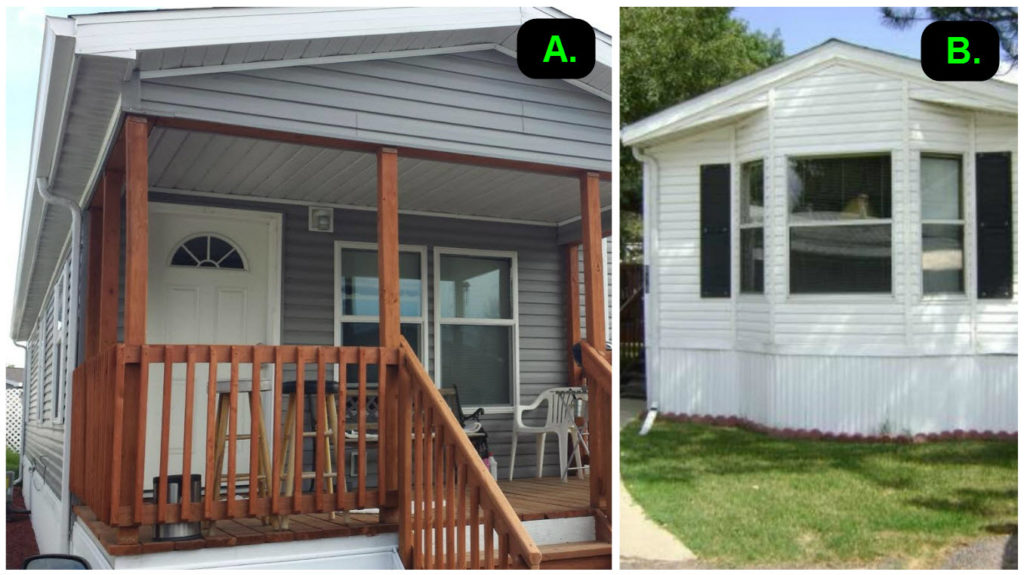 Wholesaling mobile homes in parks is not something I fully appreciated until years into my career. There is a time and a place for wholesaling and/or brokering deals. A quick test to know if you may be able to wholesale a home quickly within a specific park is to ask the park manager, "How many comparable homes have sold for cash in this same park in the last 6 months?" If the answer is more than 3 then you may have a decent candidate for a quick cash sale, or perhaps bank financed sale if the home is new enough and with a proper foundation.
Have you ever wholesaled a mobile home in a park? Have you ever wholesaled a mobile home on private land? Obvious things to consider prior to signing any Purchase and Sale Agreement are the realistic buyer-demands locally, time of the year, is the home bank financable, repairs needed, year of home, seller's motivation, foundation, lot rent, cash buyers in the market, etc. Please don't hesitate to ask questions or comment below.
Brokering/Wholesaling
PRO: Little to $0 money invested.

PRO: Quick cash profit ($500+)

PRO: Marketing skills required.

PRO: Small time investment.

PRO: Create a value instead of passing on the lead.

PRO: Able to help a local seller.

PRO: Good word-of-mouth advertising and branding.

CON: Difficult in slow markets or non "hot-spot" type markets.

CON: Cash buyers are few-and-far-between in many markets.

CON: Don't keep the home for tax depreciation purposes.

CON: License needed to broker mobile homes in most states.

CON: In some states a "Net" listing is not legal even as a broker or Realtor

Con: 

Con:  

Con: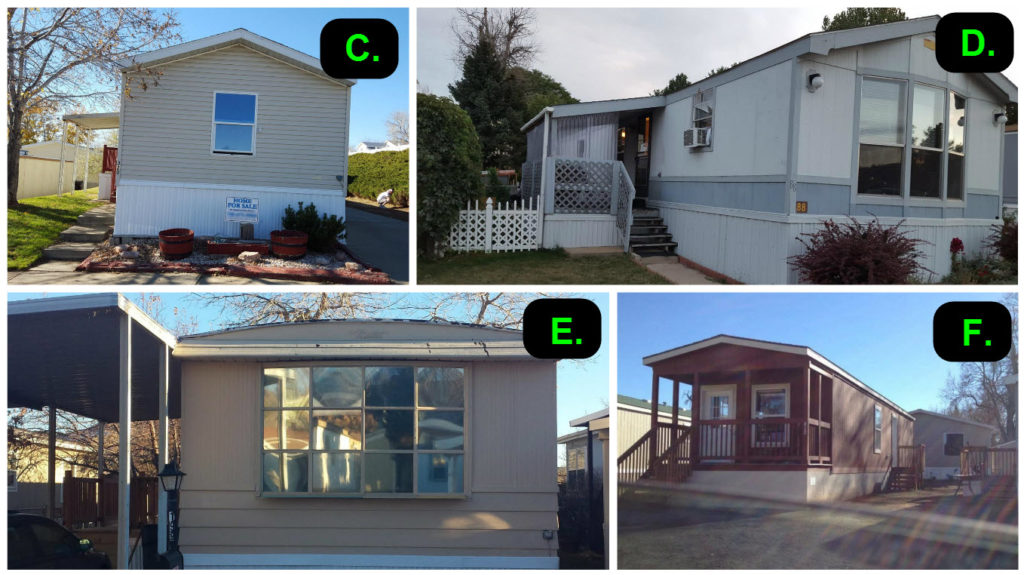 In this episode we cover:
1:10 Please tell us about yourself and about your investing business.
2:20 What does the Colorado marketplace look like? What are mobile homes selling for there?
4:00 What are the prices of some of your listed homes and sold homes?
5:45 How are you attracting leads when investing?
6:05 What are your typical buying prices for mobile homes inside parks?
8:20 When do you know to broker a home VS invest in the home?
10:21 Does one deal lead to another? How has this affected business?
11:44 How do you get paid from each brokering deal? Do you negotiate this?
14:23 Can you describe a deal you are currently working?
17:58 Do sellers ever get mad at the profit you make?
20:30 Getting video testimonials for your business.
21:44 Do you ever make repairs in any of the homes you are brokering?
24:28 How did you find out the brokering requirements in your state?
27:24 Brokering requirements vary from state to state.
30:24 Is brokering realistic in all areas?
32:12 Describe the deal where you only made $500.
35:16 Any time that backfired on you?
Books mentioned in the episode:

Picture Key: All mobile homes are located in parks and were brokered for a "Net listing" profit. Net listings are explained on today's podcast. Sold prices are for all cash: A. $110,000 B. $22,000 C. $37,000 D. $27,000 E. $20,000 F. $50,000 G. $59,000 H. $44,000.
If you are looking at these prices and saying, "I could never seller a mobile home for those prices in my area." You may likely be correct if requiring an all cash buyer. In many areas of the country there are more sellers than there are cash-buyers, this means less selling of mobile homes for cash and bank financing, and more selling for payments when possible. Either way, value is created and sellers/buyers are helped.
Related article: Mobile Home Investing: Over 430% Cash on Cash Return
Related Video: Fast-forward to 2:18 into the video to start the Wholesaling Lesson 
Listen to the Podcast Here
Podcast: Play in new window | Download
Subscribe: Apple Podcasts | Android | RSS