Welcome back,
In today's video I am super excited to interview active mobile home investor Randy from Michigan. In this 20-minute video below we dive into Randy's new mobile home investing business. Hear what happens when "life" gets in the way of our investing. While Randy doesn't have years of experience investing in mobile homes, he does possess the experience of working in his local trenches and successfully investing in his 1st mobile home profitably. The main 2 reasons I am so excited to talk with Randy is to:
outline Randy's very 1st mobile home deal. What is working and what needs improving?
discuss Randy's skepticism, self-doubt, and realist fears that almost all humans have with regards to his 1st mobile home deal.
Disclaimer: In this article/video we are pointing out Randy's past fears and self-doubts (and Randy is nice enough to allow us all to share in his past anxieties). I mention this because Randy is no wimp; Randy is a badass. He is a firefighter by profession and helps save others by putting his life on the line regularly. Even firefighters get nervous about starting and growing new businesses. It is very normal to be cautious, even skeptical when developing new skills you have little to no experience with. Cautiousness can be helpful, however unproductive negative or self-sabotaging inner-talk should not be allowed.
Related article: 6 Self-Sabotages In Your Mobile Home Investing Business – Avoid These
A big "Thank You" to Randy for opening up his business to discuss the positive and negative aspects of his first mobile home deal.
Please sit back and enjoy this 20-minute conversation. (Keep this screen open and video playing to listen while working.)
Questions/Topics discussed in the video above: (Times are provided to fast-forward if needed)
1:19 How long have you been investing in real estate?How about in mobile homes?
2:45 Describe your first few weeks and months after getting started?
4:00 What were some hesitations you had after getting started?
6:45 How many sellers did you speak to before your first deal? Appointments?
8:10 Let's talk about the purchase price and sold price. Profit? Repairs?
9:50 What would you have done differently?
10:50 Did you show the home before repairs were done?
11:20 Why so long to find a handyman? Any tips?
14:15 Did you sell for cash or payments?
15:05 Did you ever have doubts about this deal or this business?
16:30 Anything you were not expecting?
17:26 Can you talk about the buyers in your marketplace?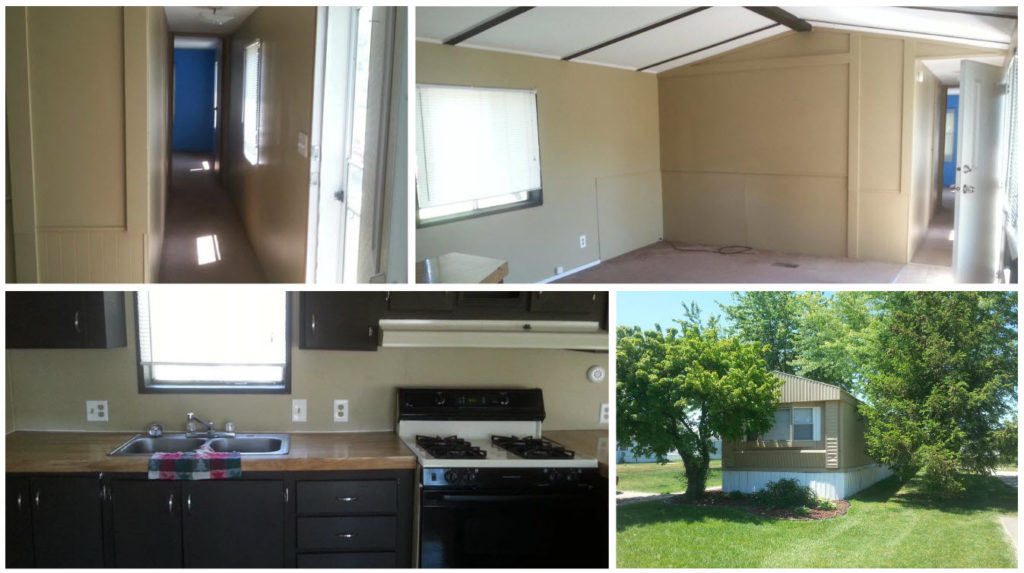 Related article: Getting started investing: Transitional vulnerability
Real World: Most buyers and sellers (mobile homes and single family home sellers) in your area will not need the help of a local real estate investor. However within 5, 10, and 20 miles from you there are mobile home sellers that are unsure and confused why their homes are not yet sold? Or why more cash-buyers are not calling? Disclaimer: If you are located in a very hot sellers-market you will need to saturate your local market and expand your investing territory regularly. All areas around the country are a bit different, however there are motivated sellers in every general area. Remember to stay productive and continue aiming to help local sellers, park managers, investors, and buyers daily.
Do you have any questions or helpful suggestions we missed? Please comment them below.
Love what you do daily,
John Fedro
support@mobilehomeinvesting.net
Related Videos: