Welcome back,
In today's Mobile Home Investing Lesson Podcast episode #22, we're talking with active mobile home investors Robin and Mike about mistakes and successes experienced while investing in 6 mobile homes in less than 10 months. These investors are making a name for themselves with local parks, owners, movers and sellers in their area. It should be mentioned that these particular few mobile home investments were not the easiest deals to begin with; for example Robin and Mike transported 2 mobile homes, purchased a complete rehab, and invested in 2 one-bedroom mobile homes. These investors packed an average 6 months of deals and lessons into under 10 weeks. They share their experiences with you today.
Today's episode is packed with stores and examples of what to do and never do again. While listening, aim to imagine yourself in Robin/David's shoes. Feel how these situations applies to you and your local investing business. A special thanks to Mike and Robin for coming on the microphone and opening up their hearts, emotions, and cash-flow business on this content packed 61-minute podcast.
Disclaimer: Mike and Robin's ambition and determination is not super-rare, but it is fairly uncommon. This business takes determination, dedication and ambition in ample amounts. Successful real estate investors are the long-term investors that have always lifted themselves up past every failure to get to where they are. It is too easy to give up, keep pushing forward.
Listen to the Show on iTunes
Click here to listen on iTunes.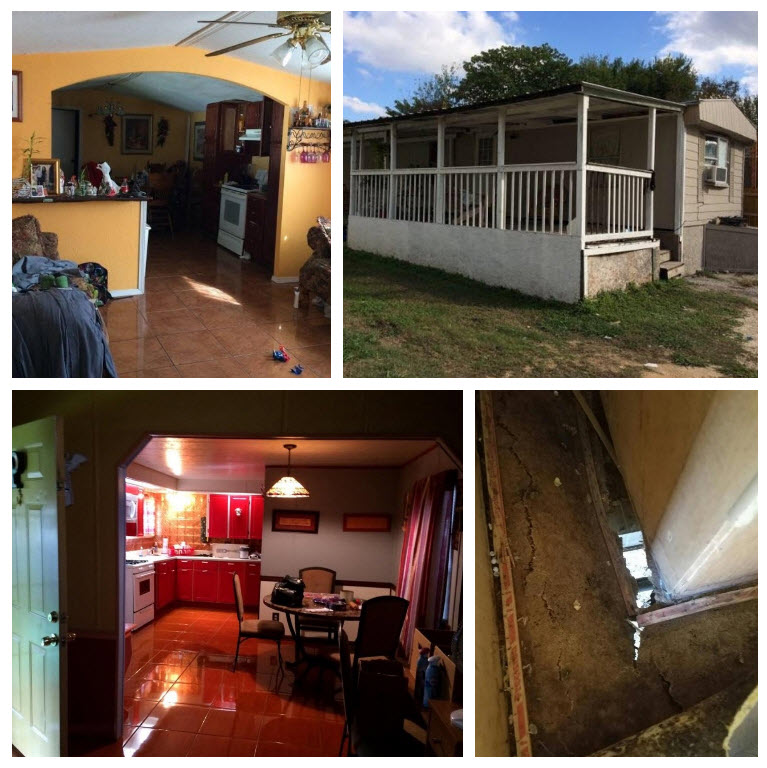 In this episode we cover:
1:54 How long have you been investing in mobile homes?
3:02 Supporting each other and being team players.
4:14 Tip #1
6:56 You may want 2 or 1 bedrooms
10:35 What are the differences between the two 1-bedrooms you purchased and sold?
13:10 Tip #2
14:04 Contractor nightmare #1
14:56 Contractor nightmare #2
18:37 John's Tips when working with contractors and handymen.
20:50 Mike's Tips when working with contractors and handymen.
33:01 Tip #3
36:19 Were all these mobile home deals profitable and valuable?
40:55 Crash course in mobile home rehabbing.
42:30 Focusing on "the Why".
43:30 Are your buyers and park managers all happy?
44:00 Have you transported mobile homes into parks yet?
48:08 Transporting a mobile home on your first deal?
52:20 Tip #4
53:26 Tip #5
55:00 Educating your buyers.
57:53 Good cop, Bad cop
58:30 Should you text message your tenant-buyers?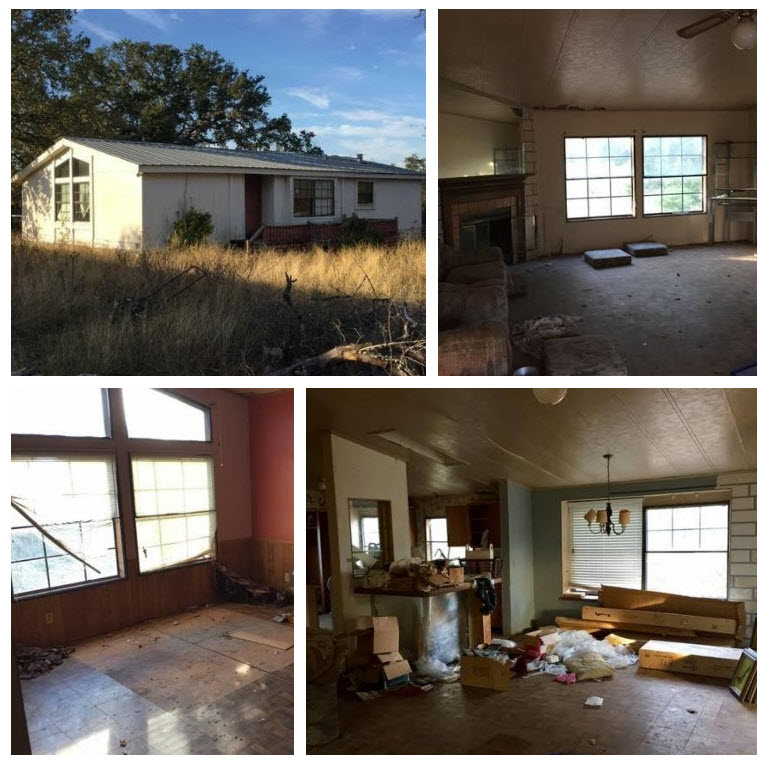 Empowering Buyers
As mobile home investors you change lives. We can empower our buyers and sellers, or we can negatively impact their lives. We purchase manufactured homes from sellers in exchange for money, time, knowledge, piece of mind, opportunity, convenience, and more. We also clean, repair, transport, and sell homes to hardworking and (ideally) high-quality renters and/or buyers. In short we provide value, however not all investors are created equal; some investors are focused on win-win results and other are much more selfish/greedy.
In today's podcast Mike and Robin express their efforts to exceed their buyer's expectations when it comes to service, the product they are selling, deadlines, and the purchaser/purchasee relationship. With that said, it is important to make sure your buyers, tenant-buyers, and/or renters are crystal clear in your relationship and what is expected/unacceptable from both parties. Making sure your tenant-buyers understand what is expected of them is a must-do. Robin gives some great examples of making things clear for buyers if there is a misunderstanding.
Pro Tip: Aim to become business-acquaintances with your tenant-buyers or renters, however it may be prudent to avoid becomes friends. Avoid phases such as; buddy, friend, brother, sister, bro, etc. You ideally would like to hear, "Yes, sir" or "Yes, ma'am" from your prospective tenant-buyers or renters.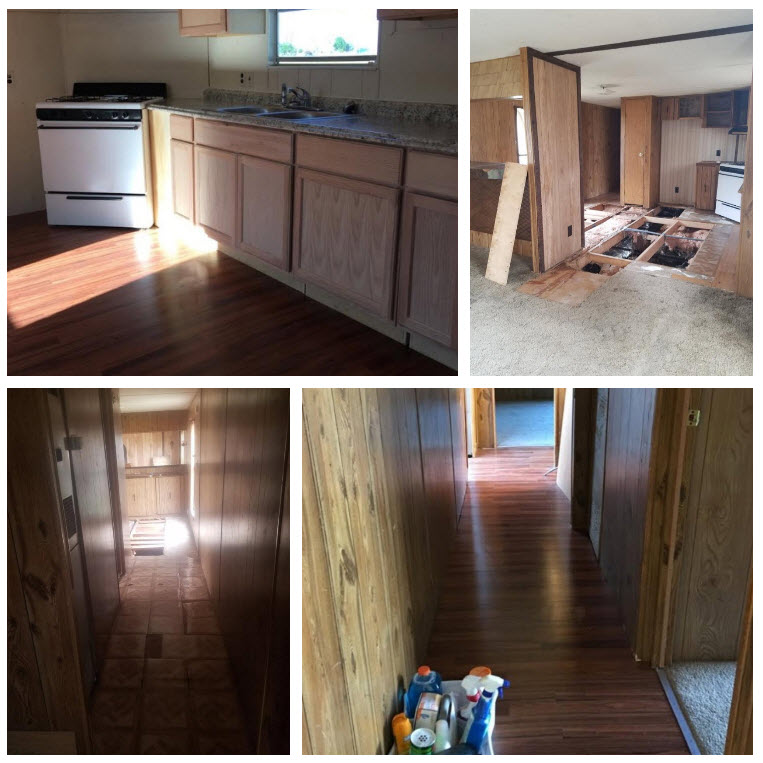 Transporting Mobile Home Tips
1. Get referrals.
Many mobile home transportation companies may disappoint you. Over the years working with multiple mobile home movers and mobile home transportation companies, I have heard lies, I've been the victim of thefts, and I've been taken advantage of multiple times. When having a company completely pick-up, move, and set up an entire investment property, make sure you're dealing with reputable, honest, and qualified people.
Pro Tip: Reach out to local mobile home parks and local mobile home dealers to find out who they use on a regular basis to move mobile homes. Let these mobile home parks and dealers tell you who they would recommend and refer you to when it comes to moving and setting up manufactured homes.
2. Pull permits.
In most areas throughout the country, permits to move a mobile home and set the home up in a new location are oftentimes required before transporting a mobile home. Many movers may handle this process for you, some do not. In addition to "moving permits," you may also be required to obtain electrical, plumbing, and gas connection permits. The local mobile home park or city you are moving to should be able to point you in the direction of the permit office or local contractors/professionals that will be able to connect these utilities and pull permits on your behalf. If not moving this to a nearby pre-existing mobile home park, still call these folks to ask around for competent electricians and/or plumbers.
Pro Tip: Make sure to call multiple movers to ask them what services are included and what prices they would charge to move a 14 x 70 mobile home 50 miles or less (also, check for doublewide prices 26 x 70). This will give you a good gauge as to who is offering what price and what is included for the money.
Related Video: Mobile Home Makeover With $15,000+ Profit
3. Knowing laws and zoning regulations.
This ties in very closely to permits, but before pulling permits, make sure to call the local zoning department in the area where you will be moving the mobile home. You are calling the zoning department to find out what restrictions are placed on used mobile homes being moved into the city, county, parish, or township. For example, some cities may require only homes 20 years and newer to be moved into the city. Other areas may have restrictions on the sizes of homes, the exterior construction, the foundation, and the specific rating of the home when it comes to wind protection or snow loads. Some areas may require an inspection prior to moving.
Pro Tip: If this is private land you own, you will need to know what distance the home is required to be from the edge of the property. Make certain to ask the local zoning department about setbacks on the property you are planning to move the home to. Consult recent land surveys. However, if this mobile home is being moved to a pre-existing mobile home park, the park manager will typically already understand the setbacks and tell you and your mover exactly where the mobile home may be placed. If possible, choose a safe location for the home in the park away from floods, old trees, loud roads, too much sunlight, etc.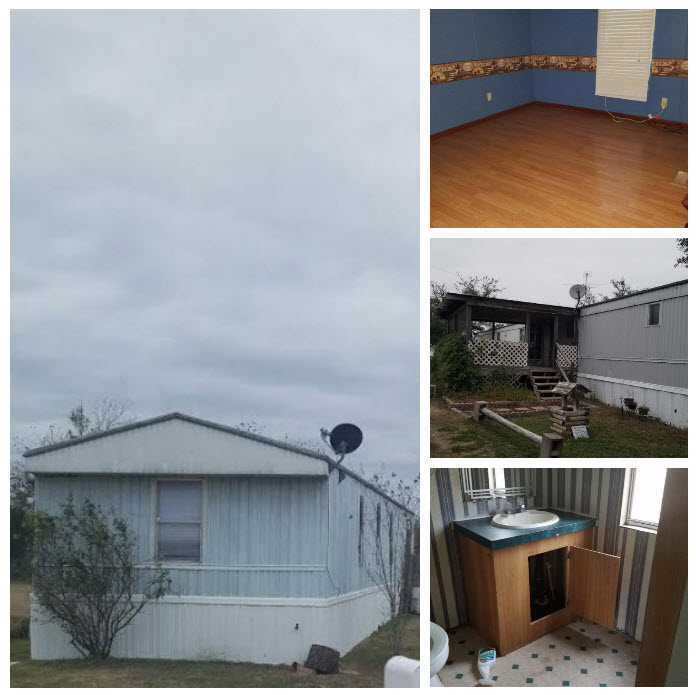 4. Connect utilities.
Correctly connect all utilities once the home is moved. Some mobile home transportation companies offer a "one-stop shop" when it comes to moving and connecting the home to utilities. Other manufactured home transportation companies will tell you to outsource these connections to a locally licensed electrician and plumber. Make sure to call around to compare prices with various electricians and plumbers. Many plumbers and electricians will pull permits directly for you where applicable.
Pro Tip: Almost all mobile home transportation companies do not reinstall mobile home skirting once the home is moved and set up correctly. The movers will tie the home down securely to the ground so the mobile home is up to code, but skirting will still need to be added. The reason this is not included is because often the mobile home will be placed at a slightly (or not so slightly) different height off the ground than the previous location. This will require all new skirting be cut and added to the mobile home. Skirting materials and costs will vary.
Related article and video:  Mobile Home Skirting – A Definitive Guide To Mobile Home Skirting As An Investor
5. Learn park rules.
Mobile home parks are typically owned by a single owner or a group of owners. These owners write the rules when it comes to what procedures need to be followed once a mobile home is moved into the community. Some rules that may directly apply to you as an investor are that the community may require all used mobile homes moving into the park to be or have:
Vinyl siding
Built after 1990 (or other age)
A certain length and width
A deck added at all doors
A carport added
The tongue and hitch removed
A shed added
Curb appeal with landscaping
Insurance
If you are an active mobile home investor, it is not a question of if you will move mobile homes but when you will be moving mobile homes. Creating value with mobile homes that "must be moved" is likely an inevitable part of your current or future mobile home investing business. In all reality, when you are working with a competent and experienced mobile home transportation company the process of relocating a manufactured home may be very simple and easy as the investor. Do your research now. Put in the time and energy to vet local mobile home transportation companies now before you need the help.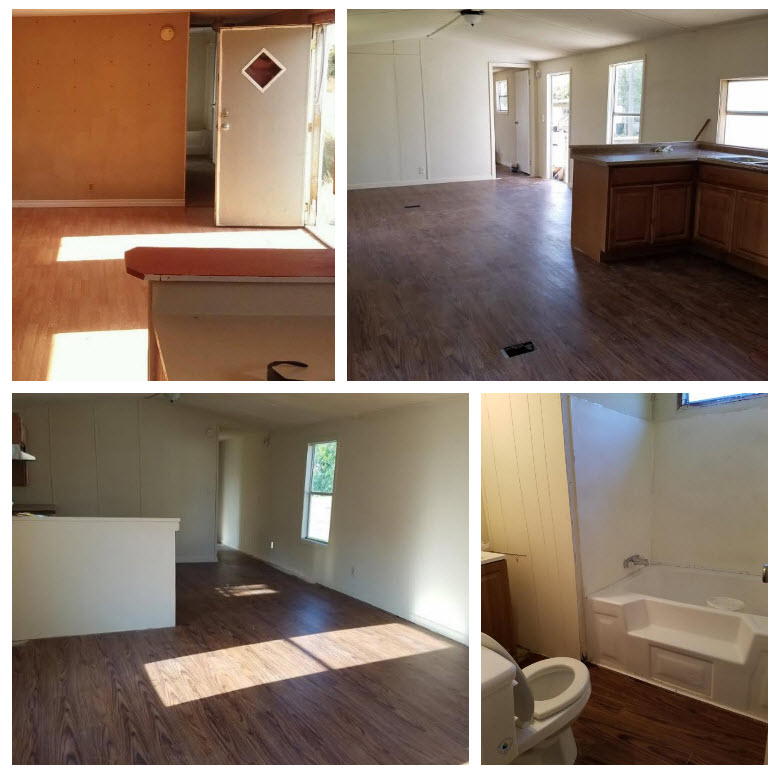 Investing With The End-Buyer In Mind
In some of the stories in today's podcast you will hear that David and Robin had some costly mistakes, namely moving expenses and contractor thieves. It is important to note that because these homes were purchased at a conservative price and with safe terms all mobile homes to date are profitable. This is mentioned because it is too easy to prematurely close a risky and/or skinny mobile home investment. Aim for all your mobile home investments inside of preexisting parks to hit the following criteria when sold via monthly payments:
Aim to make all your invested capital back in 6-12 months or less.
Generate $300 minimum net cash-flow per mobile home.
Sell for a minimum of 60 monthly payments.
Related Video: The Top 4 Mistakes Of Mobile Home Rehab Flippers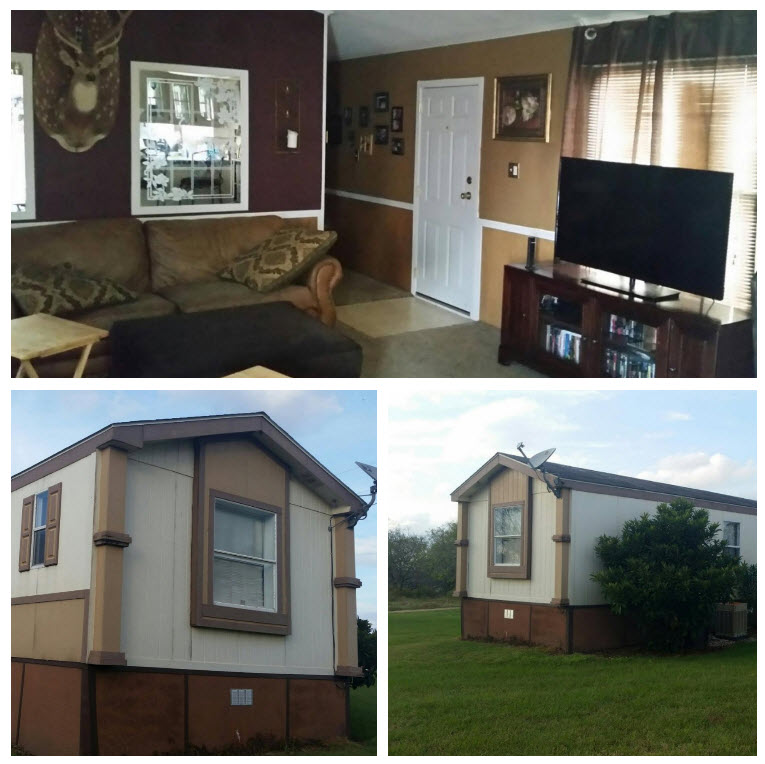 Bonus: Advice to newer mobile home investors directly from Mike & Robin.
Do- Buy 3/2s in a park with minimal rehab needed as your first few investments. 3/2 mobile homes are the bomb! Although we made some good money on smaller units, it's way easier and faster to get a buyer for a 3/2. You can get more money down and more monthly. It will also allow you to experience the ease of what investing can bring instead of the drama in dealing with trash or difficult to move homes.
Do- You can start out, buying 1 or 2 homes a month is ideal….not  more than that! Even if you have 15k in the bank to buy multiple homes, you can get very overwhelmed with hidden costs and learning curves.
Do- ALWAYS get a contract signed with your contractor. Detail, dates and payments written out keep you  protected. Communicate through text messages and save them in case you ever have to take them to court. No matter how nice or how little the job is get a contract in place!
Do- Communicate with your buyers often. Explain everything to them over and over, and in writing. Build trust for a good experience. Keep your integrity and honor your word. This leads to long-term buyers and referrals. Remind them you are the bank, not their landlord or property manager.
Do- Take a contractor with you to "walk through" a mobile home and provide an estimate of repairs and damages. Knowing the extent of hidden damages along with having a really good contractor is key.
Do- Buy mobile homes already located inside parks. Theirs sometimes too much cost in bringing a mobile home into a park unless move-in incentives cover, transport, skirting, and porches. City permits are crazy stupid and waste a lot of your money and time. Don't move a home in a park that doesn't offer move in incentives of at least $3k or more.
Do- There's a lot of value in keeping good paperwork and accounting so you can truly see profit/loss numbers. Organized files are very important.
Do- Take pictures of everything! Shows progress and can help jog your memory. Also saves your butt down the road if you have disagreements, need proof or need to describe in more than words. Also save your text messages from buyers and contractors.
Do- Have a few contractors that work at different levels for different jobs. Everyone has their own style and efficiency of doing what they do. Interview several and try them out on different jobs. Look up their Facebook pages, call their referrals and ask for pictures of their work. Do not put all your mobile homes in the hands of one contractor unless you have worked with them for a while and know how they work, quality of their work and speed.
Related Video: 50 Tips While Working With Mobile Home Handymen And Contractors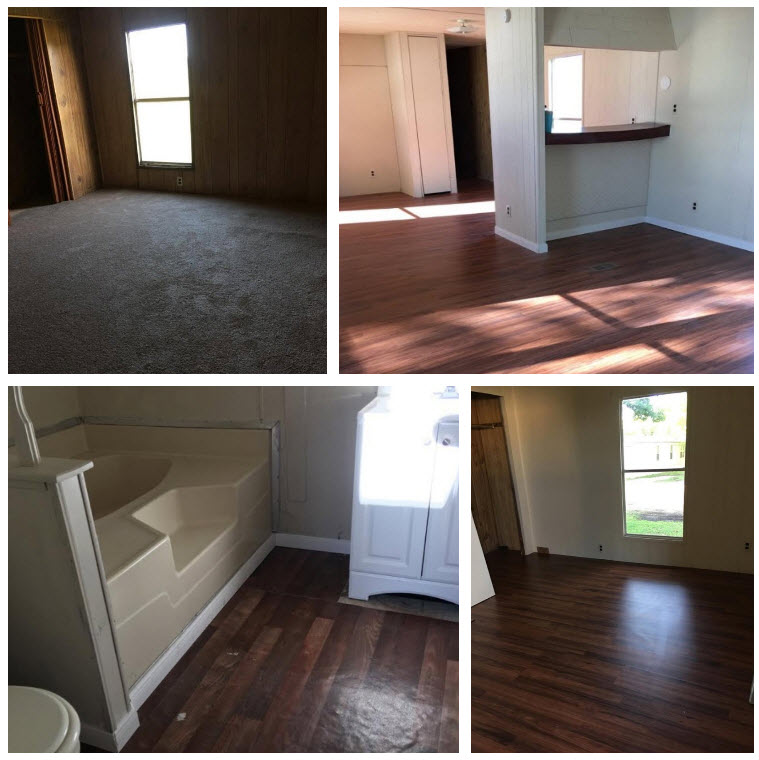 In conclusion you will never learn everything you need to know about real estate investing from reading books or watching videos. While there are many ways to make money in real estate, there are countless ways to lose profits as well. Have fun and take action daily to reach your financial goals and help others. Have comments or questions? We'd love to hear them below?
Listen to the Podcast here
Podcast: Play in new window | Download
Subscribe: Apple Podcasts | Android | RSS